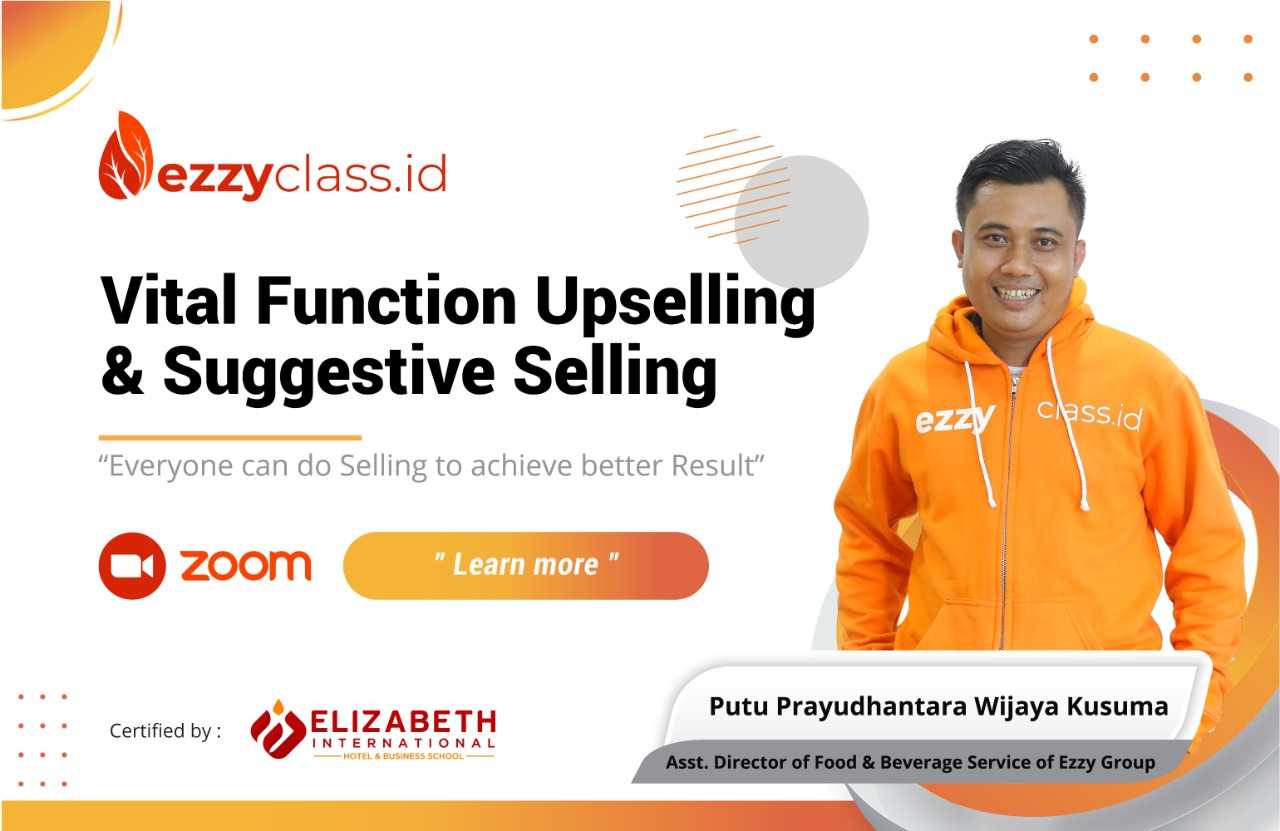 Vital Function upselling & Suggestive Selling
Online Zoom
Rabu, 07 Desember 2022
14:00 - 15:30
Overview
Isi Materi
Review
Facilitator: Putu Prayudhantara Wijaya Kusuma
Jabatan : Asst. Director of Food & Beverage Service of Ezzy Group
Title :Vital Function upselling & Suggestive Selling
Tagline : Everyone can do Selling to achieve better Result
Deskripsi:
Upselling dan Suggestive selling adalah sebuah teknik untuk menjual/ menawarkan barang dan jasa kepada pelanggan kita.
Dalam sebuah kegiatan penjualan atau selling kita mengenal 2 cara teknik selling untuk dapat meningkatkan revenue perusahaan kita. 2 teknik tersebut adalah Upselling dan Suggestive selling. Dimana 2 kegiatan ini adalah sebuah kegiatan yang harus dimiliki oleh orang yang bertugas menjual dan menawarkan barang atau jasa terhadap konsumen.
Dan apakah kalian tahu vital function atau fungsi vital dari 2 teknik diatas?
Mari kita kupas tuntas dan pelajari lebih dalam lagi tentang vital function of Upselling and Course ini cocok untuk anda yang: Receptionist, F&B Staff atau anda yang akan membuat usaha jual beli.Suggestive selling beserta kiat - kiatnya bersama Putu Prayudhantara Wijaya Kusuma di ezzyclass.id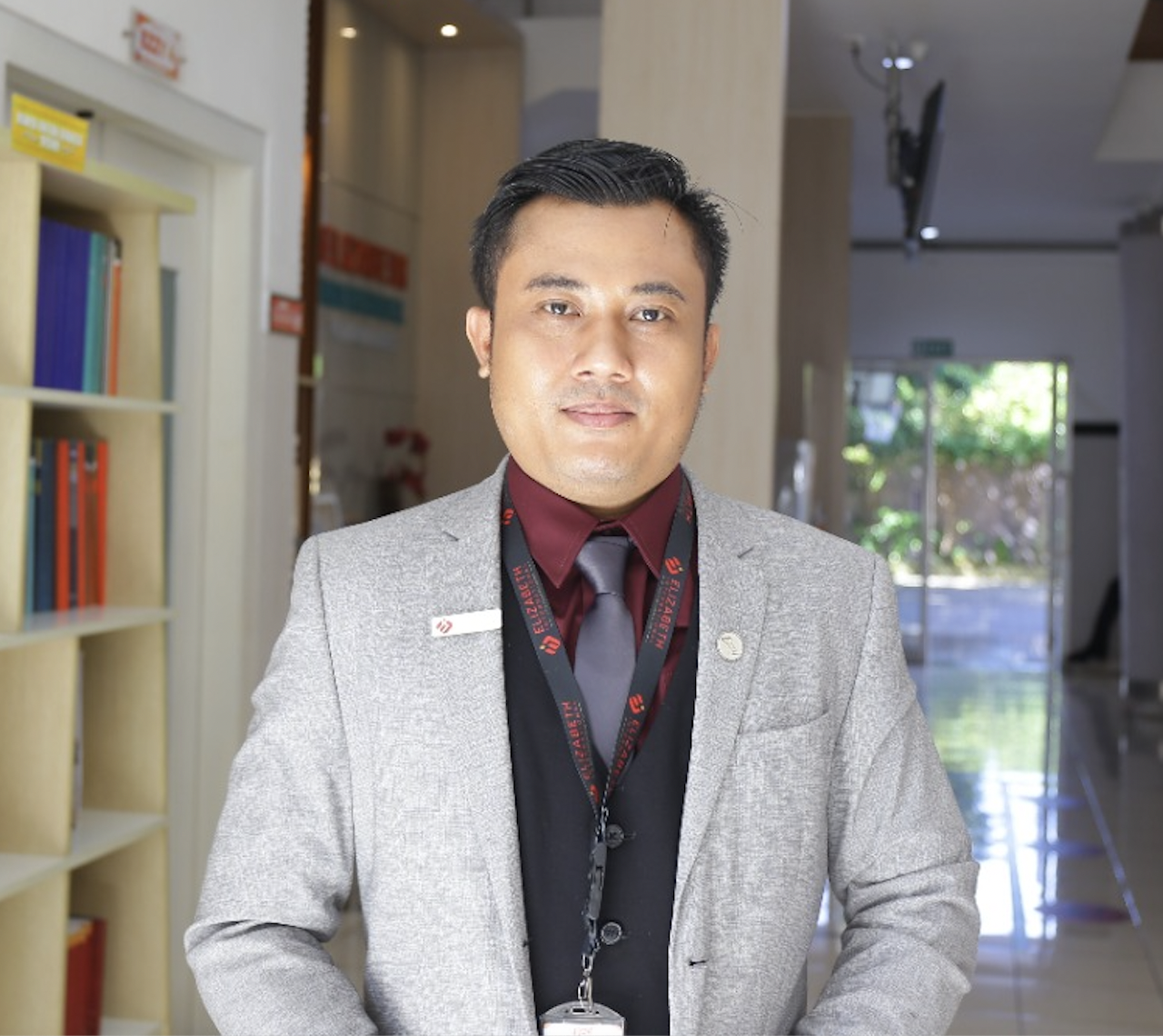 2 Course
I Putu Prayudhantara Wijaya Kusuma Asst. Director of Food & Beverage Service
Read More ...