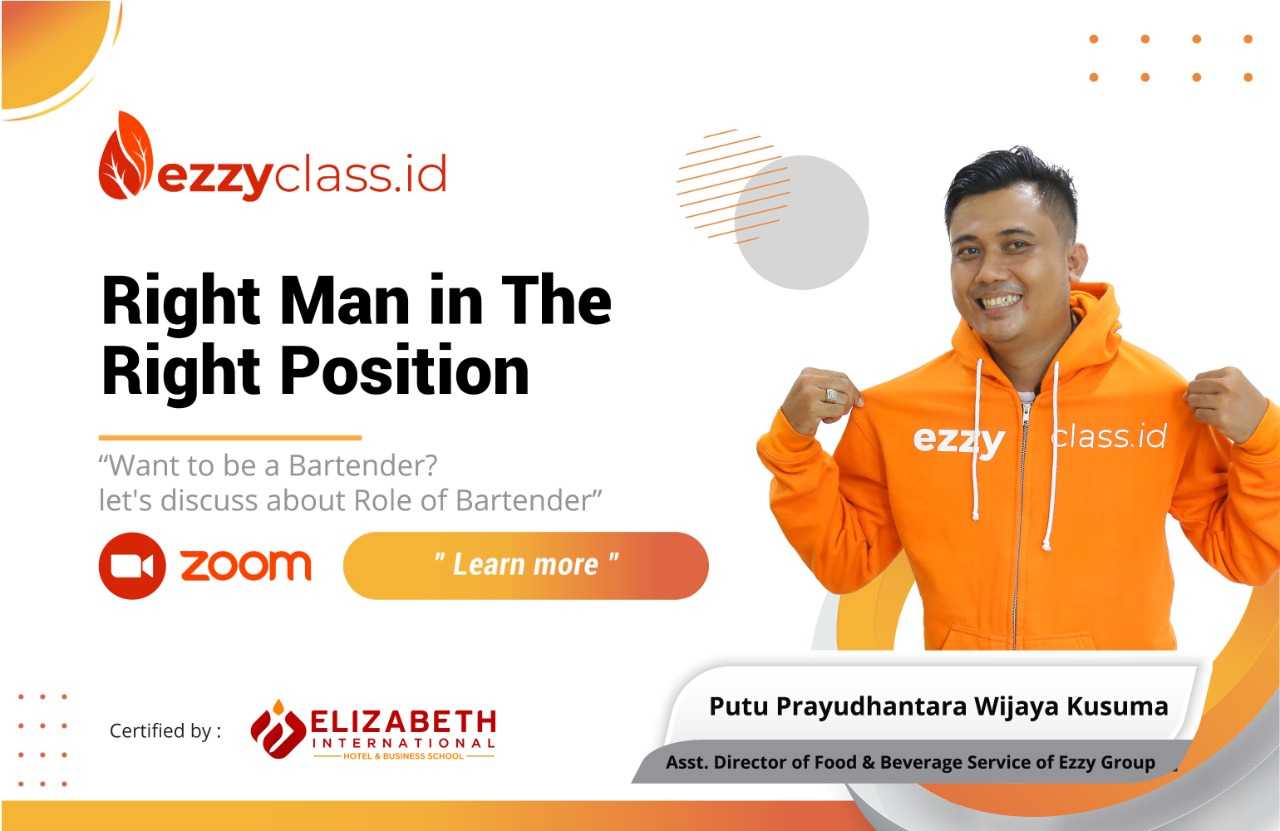 Right Man in The Right Position
Online Zoom
Kamis, 01 September 2022
12:00 - 13:30
Overview
Isi Materi
Review
Facilitator: Putu Prayudhantara Wijaya Kusuma
Jabatan :Asst. Director of Food & Beverage Service of Ezzy Group
Title : Right Man in The Right Position
Tagline : Want to be a Bartender? let's discuss about Role of Bartender
Deskripsi:
Right man in the right position yang artinya Orang yang tepat berada di posisi yang tepat, kalimat di atas bertujuan untuk setiap orang akan dapat menunjukkan semua kemampuanya disaat berada di tempat yang tepat. Sebuah Bar di katakan Luar Biasa adalah dimana bar itu memiliki Bartender yang Luar Biasa.
Dengan Kata lain tidak semua orang dapat menjadi bartender yang baik, bartender tidak serta merta hanya mampu meracik minuman nya saja, masih banyak The Role of bartender yang ada di baliknya.
Mari kita bahas tuntas semua tentang The Role of Bartender agar Menjadi Right Man In The Right Position, Bersama Bersama Putu Prayudhantara Wijaya Kusuma di ezzyclass.id
Course ini cocok untuk anda yang: Mahasiswa yang memilih jurusan FB Service dan juga Mahasiswa yang akan terjun ke Dunia Bartender.
Kelas ini belum bisa di beli.
Silahkan pilih Upcoming Course dibawah.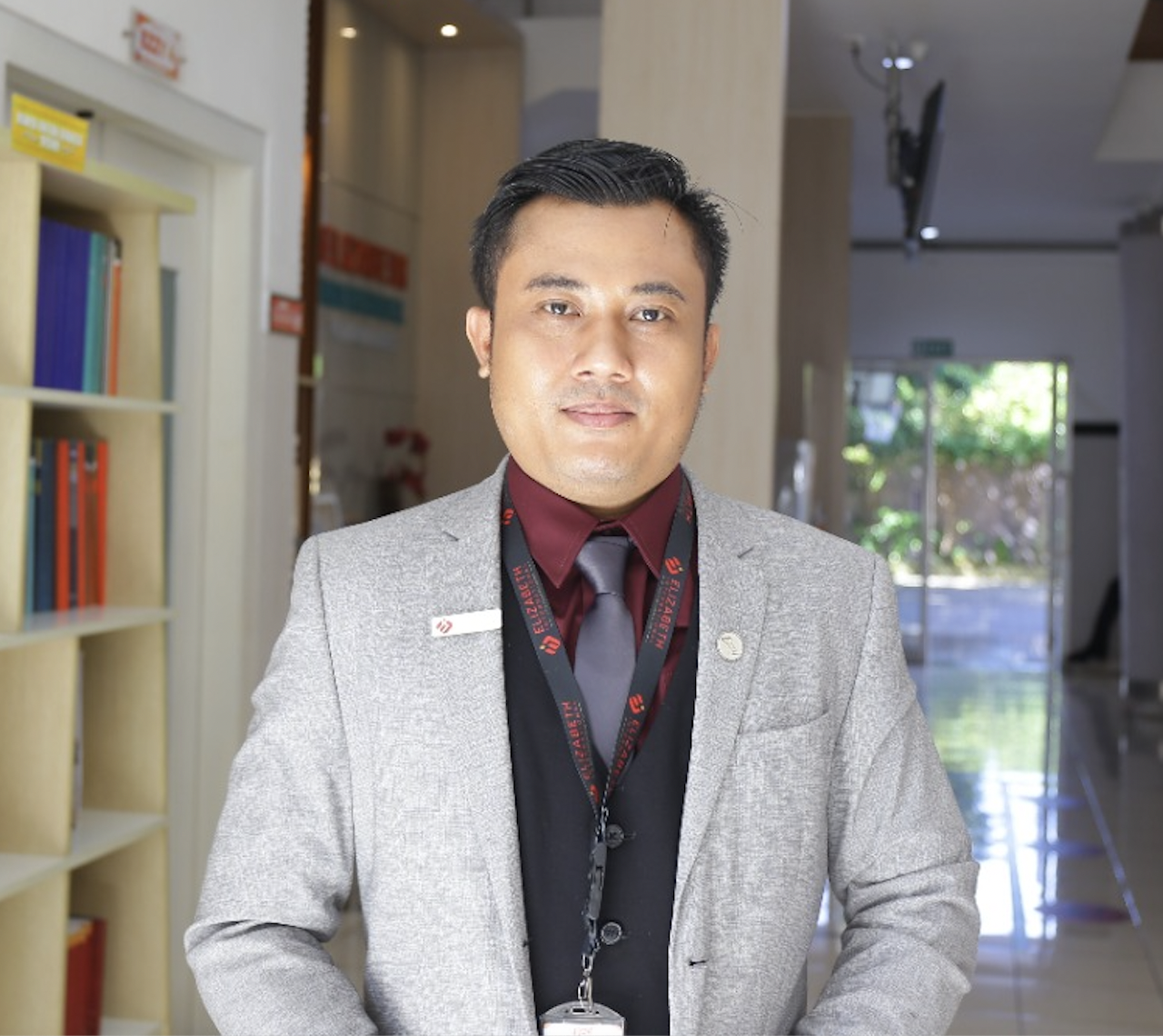 2 Course
I Putu Prayudhantara Wijaya Kusuma Asst. Director of Food & Beverage Service
Read More ...